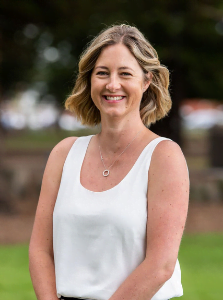 Mel is the happy face of 542 Partners. A first point of contact for clients – yup that's her desk at the front door! – Mel steers the 542 ship while responsible for day-to-day running operations.
Working with Craig, Stu and Adam for over 10 years in previous roles Mel, couldn't resist working with the team again. Mel is a complete all round office whiz and boasts over 20 years administrative services experience. 15 of which were as a personal assistant to a senior Partner in a mid-tier accounting firm, where she mainly focused on corporate secretarial and ASIC dealings.
It's fair to say that Mel has truly Jedi-mastered the corporate secretarial world and revels in her ability to manage clients, staff and partners all with her trademark smile.