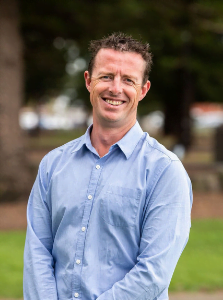 Craig's business card proudly states that he is an accountaholic. But it wasn't always that way. Craig comes from a long line of accountants and growing up he thought he would break the mold by trying stints as an aspiring sportsman, marketing manager and IT guy. As much as he tried, Craig couldn't resist the lure of the calculator and 15 years later, Craig has forged a healthy addiction to all things accounting.
Craig recognises how effective businesses operate and advises on all areas of accounting and taxation, including acquisitions and sales, start-ups, tax-effective group structuring and business systems reviews. Craig's industry experience includes preparation of financial accounts, bookkeeping and preparation of management accounts for various retail, pharmaceutical, property development, and investment, professional and service entities. While Craig's expertise is in accounting and taxation compliance, his advisory skills extend to superannuation, business succession planning and personal wealth creation.
But what really gives Craig a spring in his step is taking away everything he and his clients have grown to dislike in traditional accountants. Instead, Craig aspires to create a positive, enjoyable environment to work and do business. A master of the BBQ, Craig likes to murder a piece of steak on Friday afternoons on the 542 balcony and plays just as hard as he works.
Craig's Creds
Bachelor of Commerce (Wollongong)
Bachelor of Business (Charles Sturt University)
Member of the Institute of Chartered Accountants Australia (CA)
Registered Tax Agent.
Diploma of Financial Planning: Superannuation
Justice of the Peace