Has workplace compliance been on your mind?
Book in a FREE Health Check today.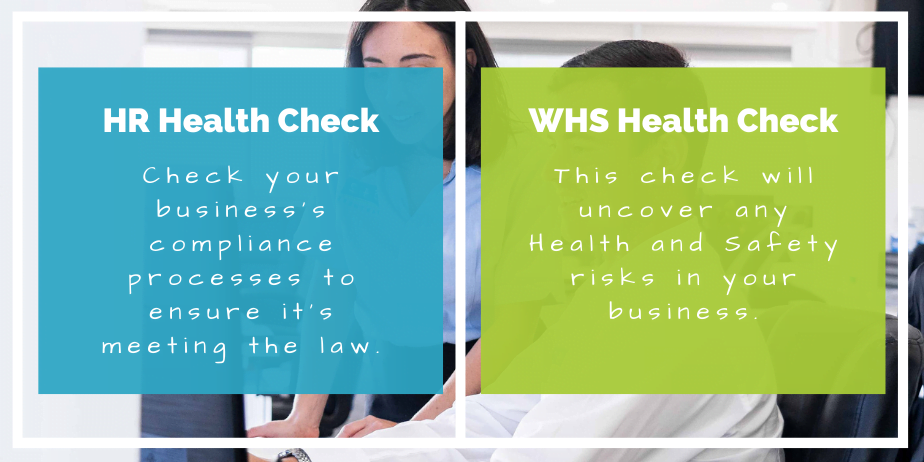 Underpayments, incorrect or weak employment contracts, and paying an employee under the wrong award are common compliance errors businesses make – they're costly errors that can damage a business, but thankfully they're all avoidable. Don't make the same mistakes – arrange your complimentary 30-minute Health Check – choose from a HR or WHS Health Check or schedule in both!
What can you expect?
Our workplace experts will call you and ask you a short series of compliance questions that will uncover any risks in your business.
You'll receive a detailed report in your inbox after the assessment, which outlines how you can rectify any issues.
You'll get up-to-speed on workplace compliance.
You'll know what to do if a risk is identified.
It's fast and straightforward and there are no obligations!
To book your FREE Health Check today, contact 542 Partners at info@542partners.com or call 02 9527 1782.