Business can move at a rapid pace so we've created an infographic that highlights four simple ways to keep your business in shape and give yourself every opportunity to do better business in 2020.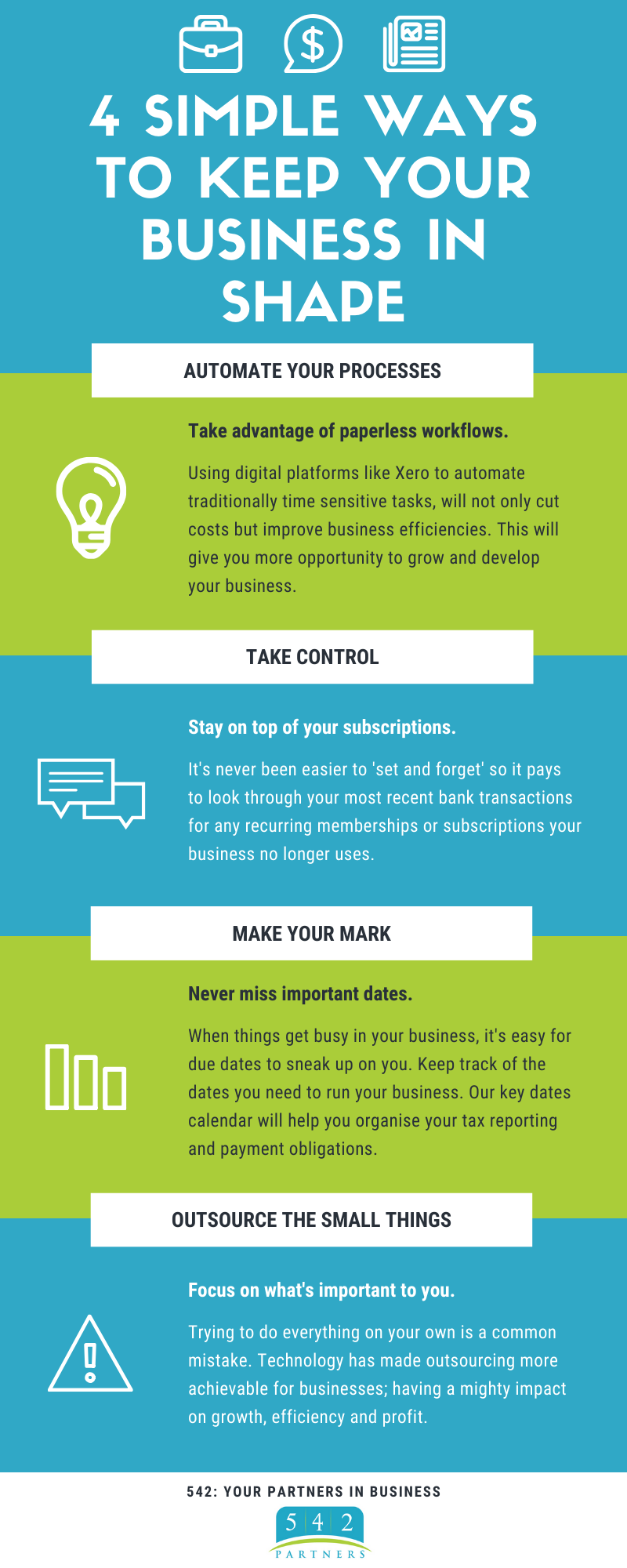 At 542 Partners we don't only look at the numbers, we help you achieve your business goals.
Love the blog?
Subscribe to receive it fortnightly.
What do you think?
We would love to hear your thoughts!