If you're on Xero, providing your employees with their payment summaries and submitting them to the ATO has never been easier!
From anytime after 30 June you can prepare your employee payment summaries. You must send to your employees by 14 July and to the ATO by 14 August.
Check out these 9 simple steps below and you'll be all set.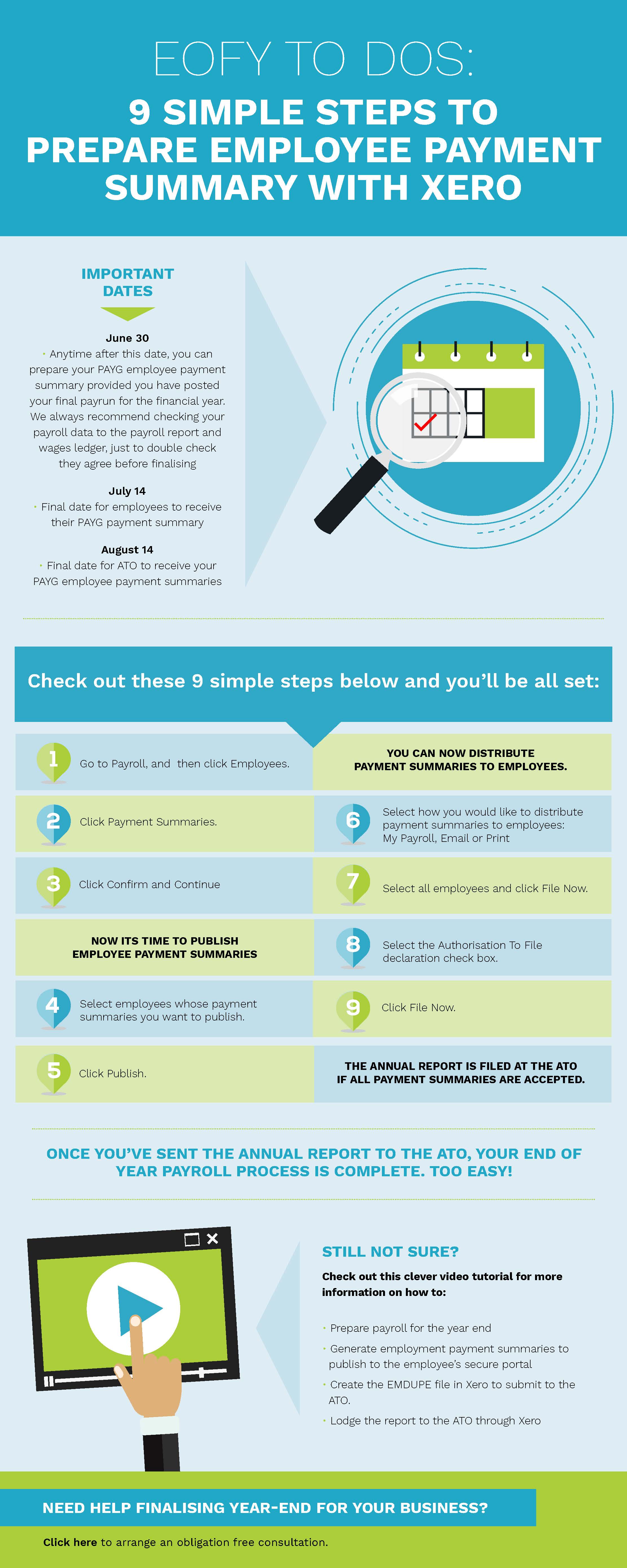 Want a printable version of this infographic? Click here.
To view the video tutorial click here.
Need help finalising year-end for your business?
Click here to arrange an obligation free consultation.
Love the blog? Subscribe to receive it fortnightly.
What do you think?
We would love to hear your thoughts! Feel free to submit your comments below or comment on our Facebook Page or Twitter.